Well my goodness it is day 17 over at the 25 days of Christmas event at http://www.mypapercrafting.com/ I hope you have been going over to take a peek at all the great designs the girls have been coming up with.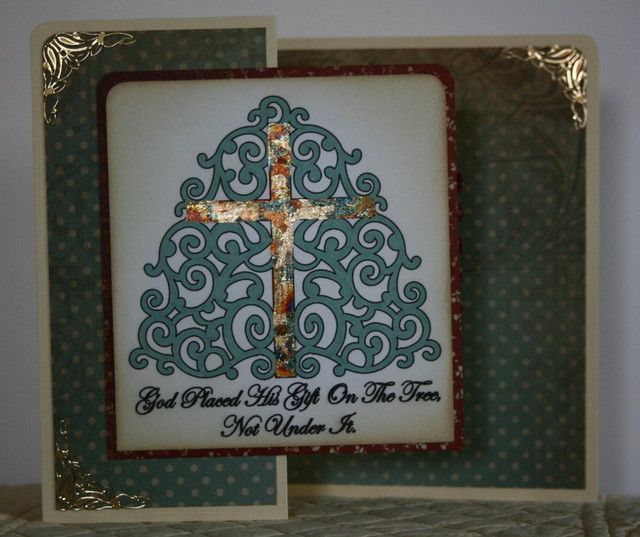 Today we have been given this wonderful tree and cross digital stamp to use. I started off by making a 6x6 card blank and then turned back the front to make a fold card. I covered the front and inside using Kaisercraft double sided paper from the http://www.merlyimpressions.co.uk/scrapbook-papers/4892-partridge-turtle-dove-collection-883416109198.html . I used my Pro markers to colour in the tree and the cross but then I covered the cross in glue and added gold leaf over it. 3 peeloff's finished it off. This next photo shows it open.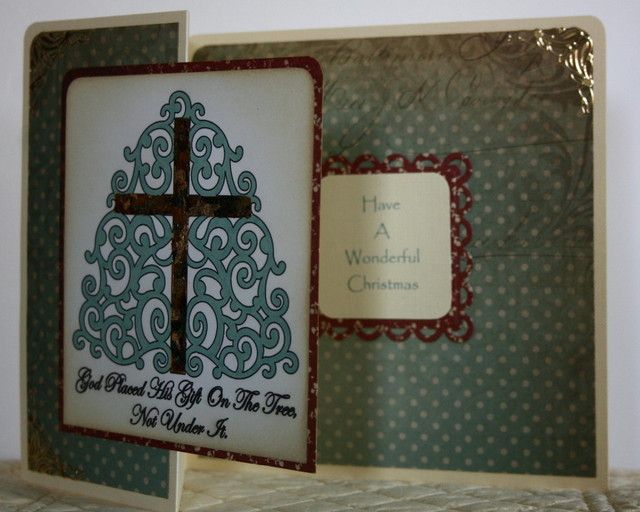 Thanks for looking in today.
Sue