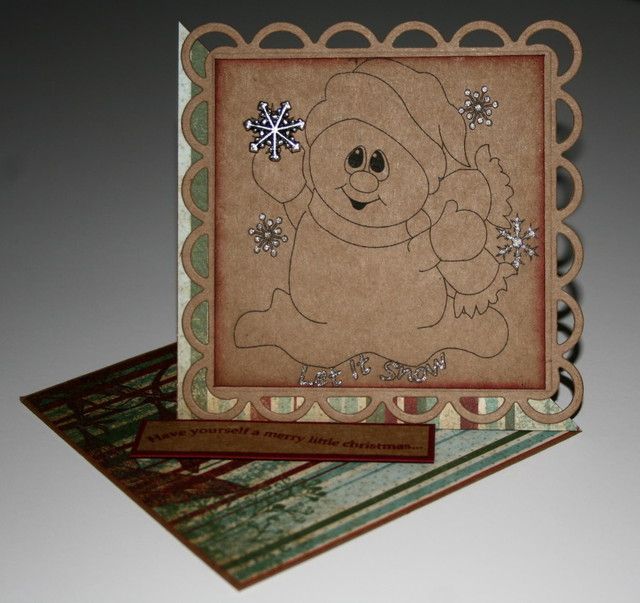 I was happy to be picked as a designer for the 3rd annual 25 days of Christmas and year round crafting showcase over at mypapercrafting.com I chose to use the Snowman digital stamp. This time I just printed him out on kraft card and inked around the edges with cranberry ink. I decided to make a twisted easel card this time.
Please go over and check out what else has been made using today's images. There are free stamps and cut designs each day and prizes too.
Sue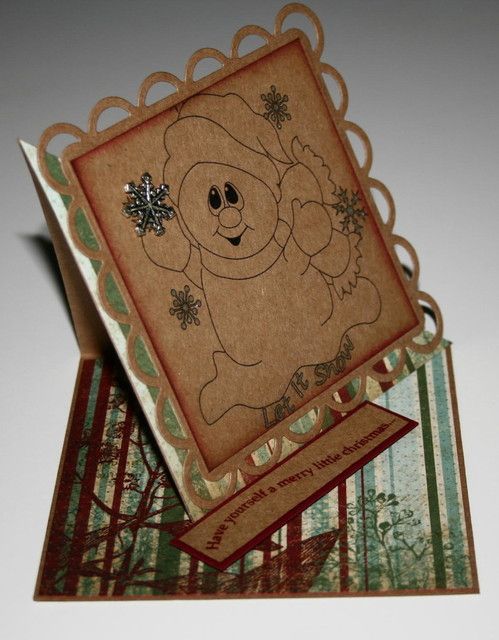 Just a little side view.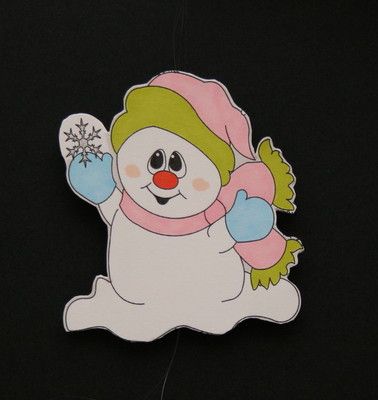 I took the digital image and flipped it to enable me to put them back to back. Before I stuck them together I put some clear thread in between them so this way I can hang in a aperture.