Hi,
well I haven't made one for a wee while so thought I would to go with my wedding card for a friend at work.
Over at
www.mypapercrafting.com
it is tag or atc day so why not join in and link up, there are prizes to be won.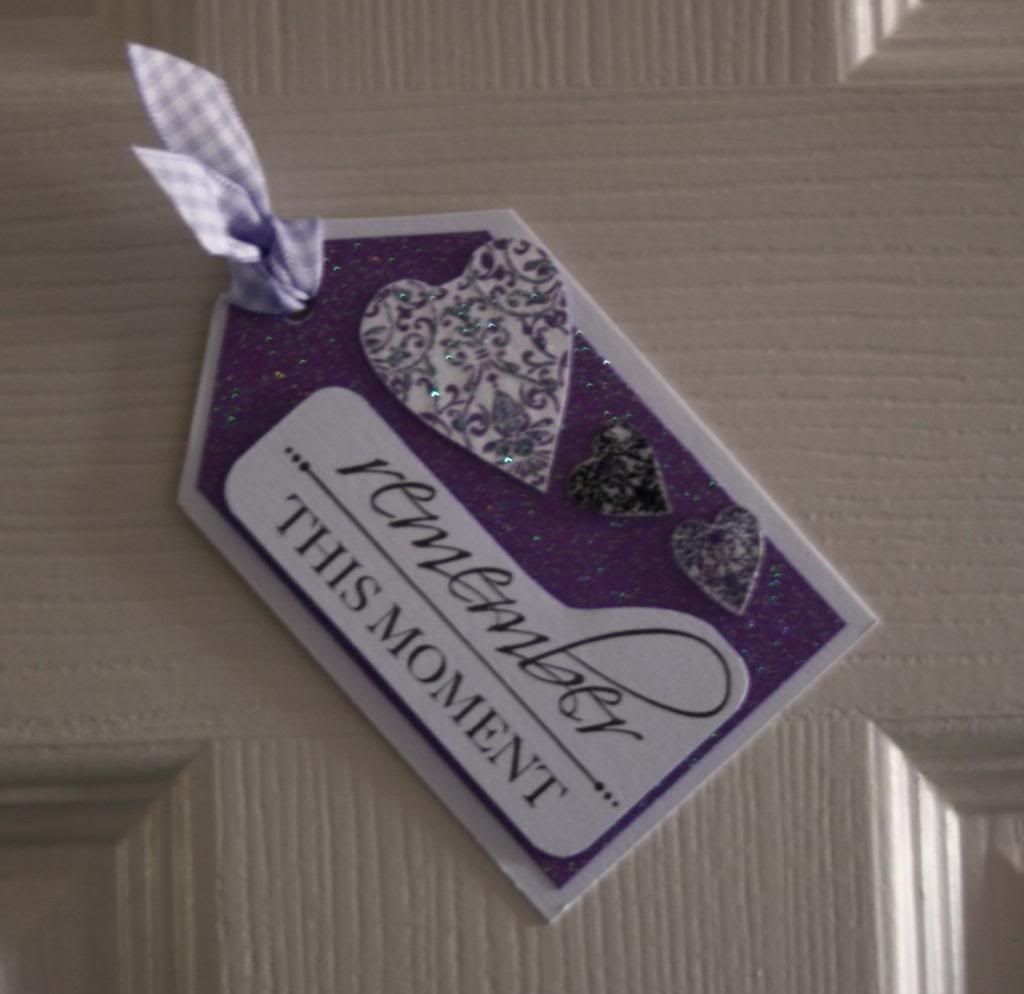 This week the challenge was to use glitter. I used glitter card in purple and then after stamping the heart using dusty concord I added some glitter too. The small hearts are in shrink plastic from the main heart stamp. The sentiment is a Kaisercraft clear stamp.
Here is the card that this will go with. I had to make a box as with the flower it wouldn't go in a envelope.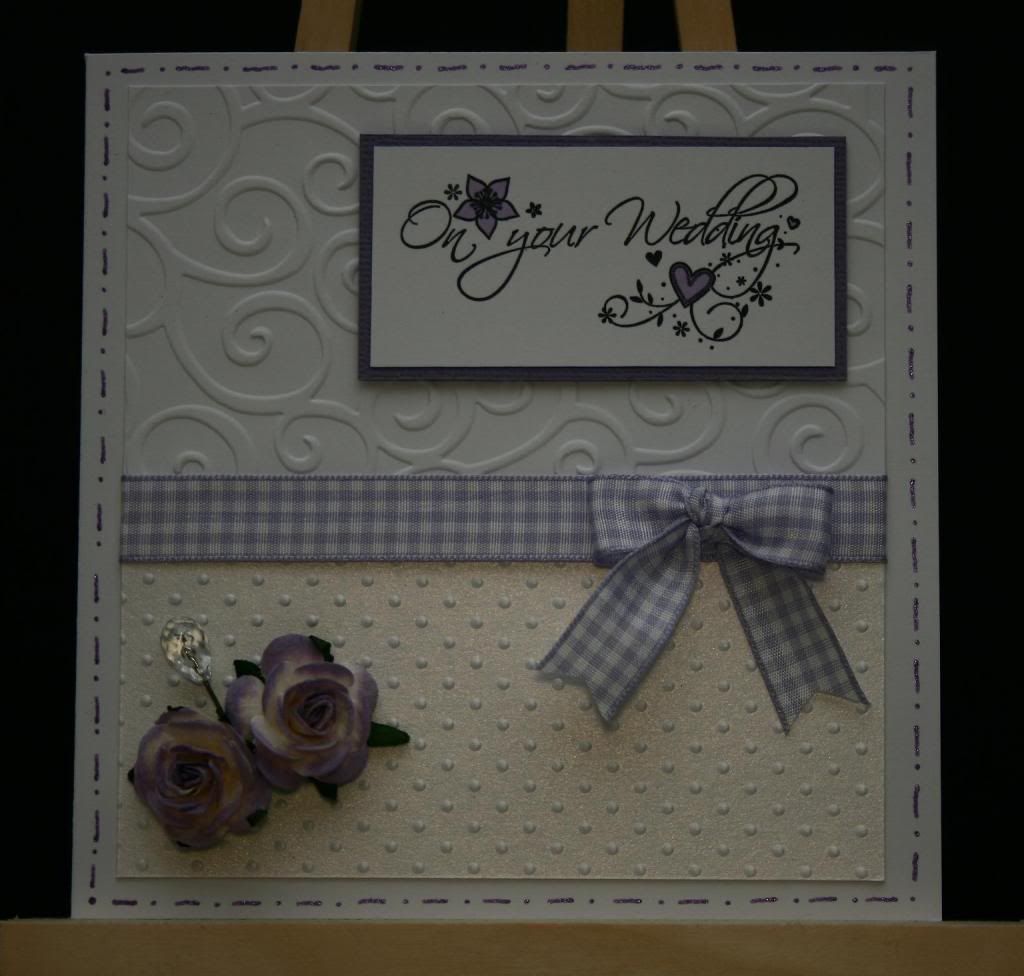 Thanks for looking in today.
Sue