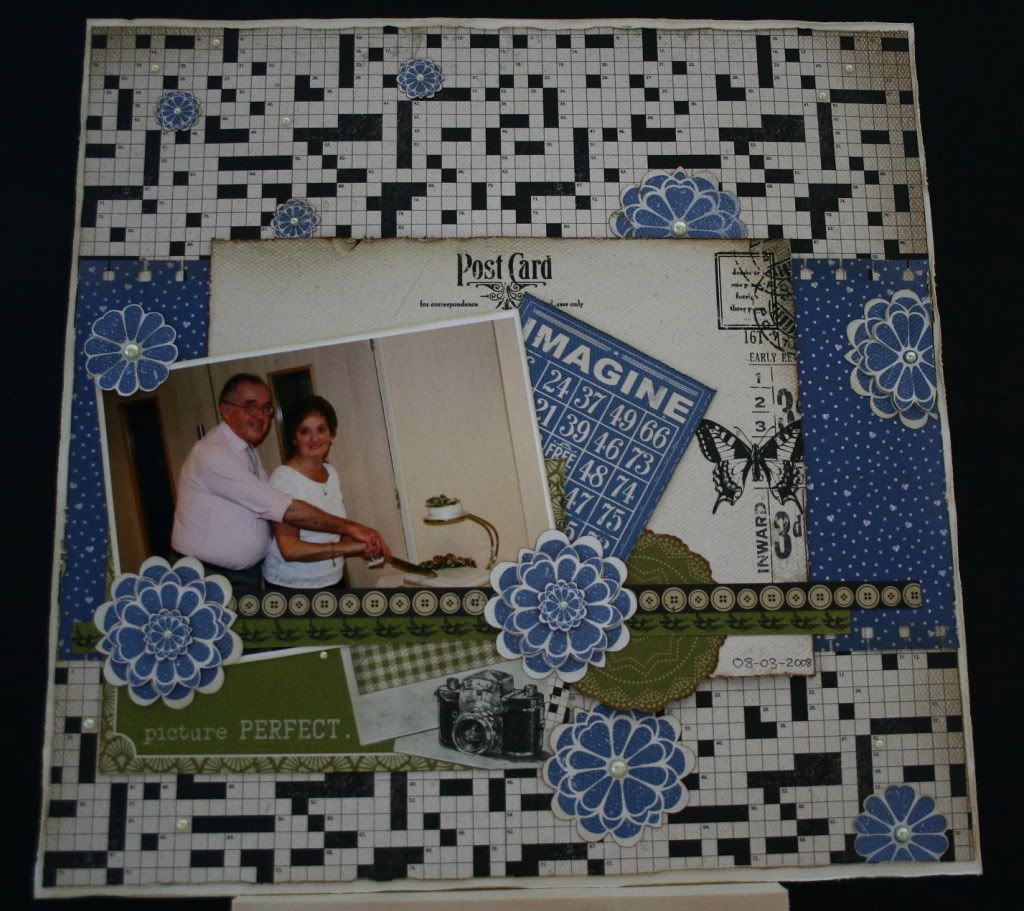 Hi,
This is a layout of my wonderful Mum and Dad at their 50th wedding anniversary 5 years ago.
This I made at the Merly Impressions crop I go to over in Bedford every other month.
We used the "miss matched" collection again but this time the papers were blue. Chrissy gives us full instructions on how to put together the layout but we can then alter to fit out own photo's etc. For once I think I kept to her design lol
We cut out lots of the blue flowers to add and layer then dotted around a few pale lemon pearls.
Thanks for peeking,
Sue