I found these few photo's of my son when we think he was about 2 years old. We were up at my Mum & Dad's in North Wales.
He was so cute with his almost white blond hair which was so curly in his dungaree's brushing up their back yard.
I used a sheet of Basic Grey paper which I think was one of the first papers I bought and thought I'd never find anything to do with it. I have also used a few off cuts from a Kaisercraft paper on here too.
Thanks for looking.
Sue.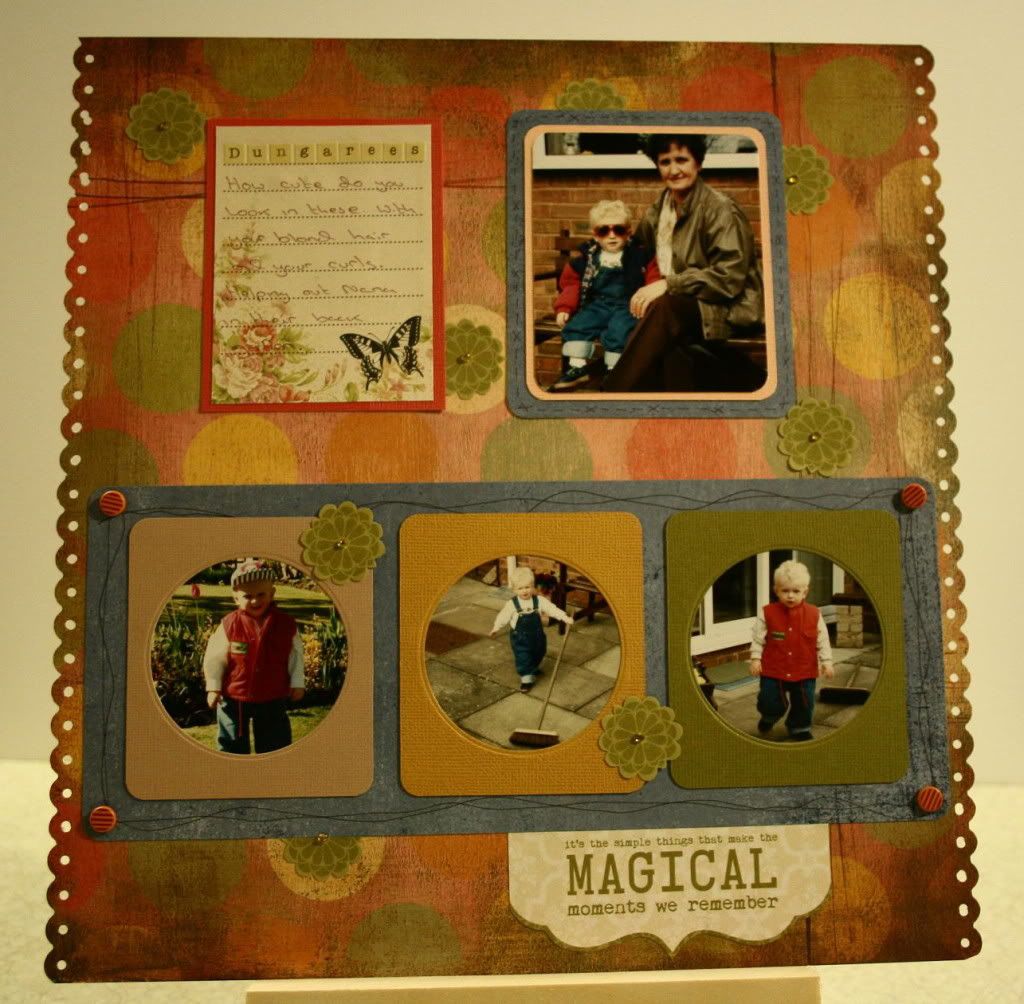 Just so you can see his hair.