With spring around the corner there seems to be quite a few weddings going on for my friends. With that I have been asked to produce cards for them to give the happy couples.
I have made these two for one couple. Both my friend and her daughter needed cards to give so I had to make them quite different.
My friend found this blog to look at last week and she has lots of fab sketches she likes people to use on it. If you have time pop over to check it out
www.milolilja.net
I chose 2 sketches to give me inspiration and this is what I made. I gave them a little tweak to fit my order.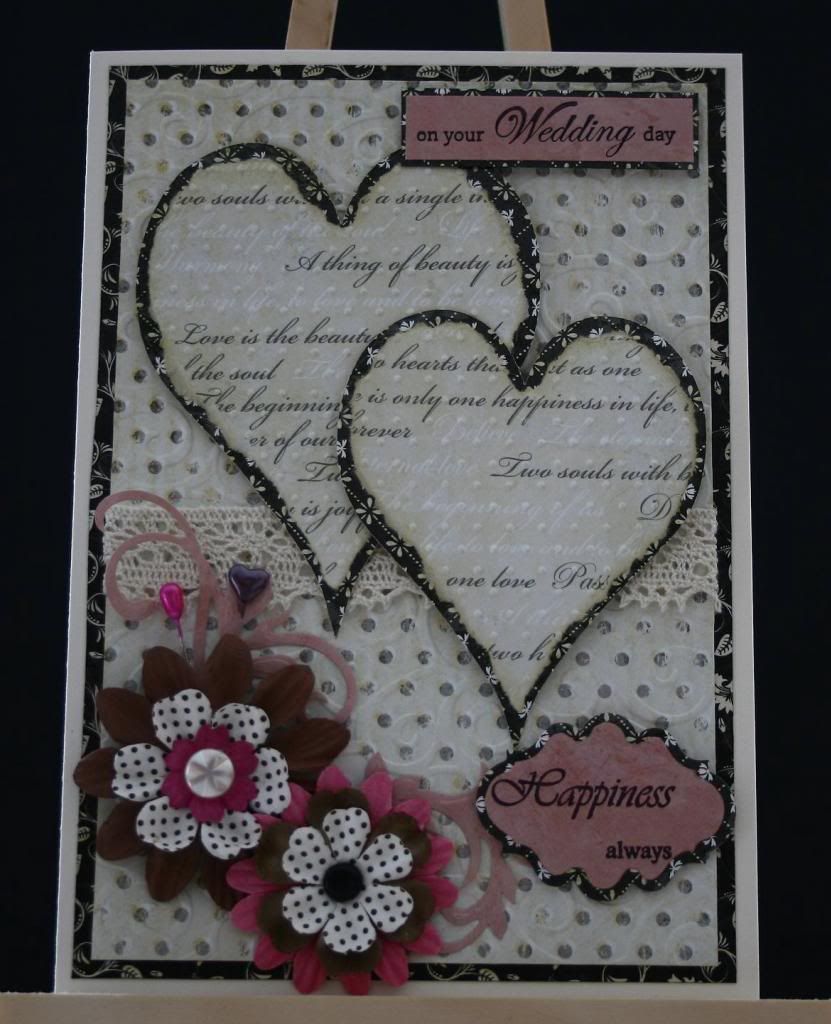 This first card is A5 in size and uses a paper collection which was free out of a magazine 2 years ago. I cut the 4 hearts using my Cricut and ran the top ones through the GC using the swiss dots folder and then I tore the edges. I also embossed the spotty paper with the swirl folder. I used lace, hat pins and paper flowers along with flourishes cut using design studio. The stamps are Sue Wilsons and Kaisercraft.
This card I used MME paper/card which I ran through the GC using the swirl folder. Again I used my Cricut and design studio to cut the flourishes but also I made the white frame on top of the paper. The SB die is the first I bought and the stamp is Kaisercraft. The sentiment I printed out but copied from a Sue Wilson stamp.
As you can see both different.
Sue