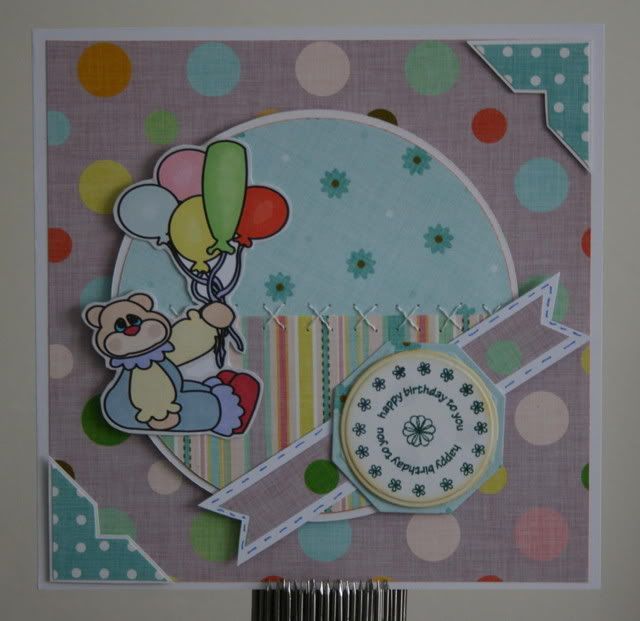 Hi to all,
Well it's Friday again and over on
www.mypapercrafting.com
it is Digi Fridaze challenge again. There is a free digi to download so make sure you pop that in your basket but do look at some of the others that are available to purchase.
This card uses the teddy clown and balloon digi. I made this with a sketch my friend showed to me, I plan to add an age to the top right when I decide who to give it to. Thanks for stopping by.
Sue.
Card Size
5x5
Papers
Free with a magazine
Cricut cartridge used
Plantin Schoolbook
Stamp
One from my stash
Pens
Pro Markers