Went to the Merly Impressions crop on Sat over in Bedford. Didn't quite finish both pages so finished them off here at home.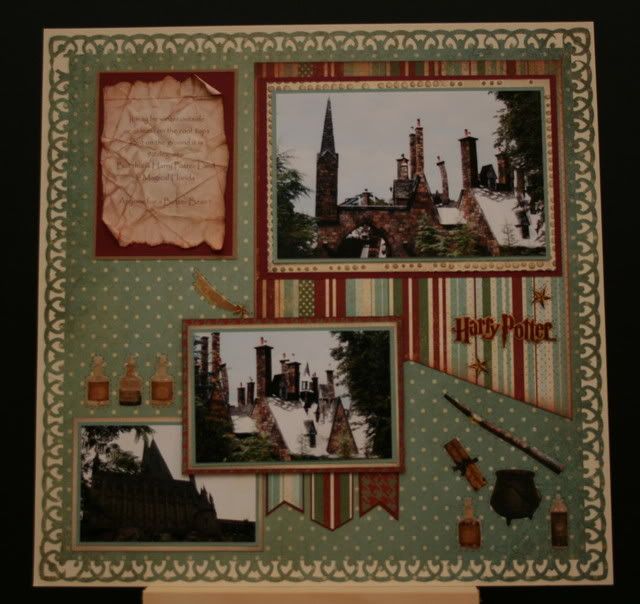 The first uses the Kaisercraft Just Believe collection along with some stickers I picked up in Florida after visiting Harry Potter World at Universal. I also used Chrissy's MS round the page punch. The text reads " it may be winter outside or at least on the roof tops, but on the ground it is 90 degrees. But this is Harry Potter Land in magical Florida. Anyone for butter beer?"
This second layout uses a photo taken at my cousins wedding in May 2012. The photo shows my mum, her sister who came over from the US and her brother the brides father. The church seen was taken off the order of service.
I used again a MS round the page punch and the papers are from Echo Park Paper, Kaisercraft and Bazilli bling. I put drops of black stickles on some of the cut flowers and on others pink pearl cosmic shimmer glue. I have put two photo's so you can see it all.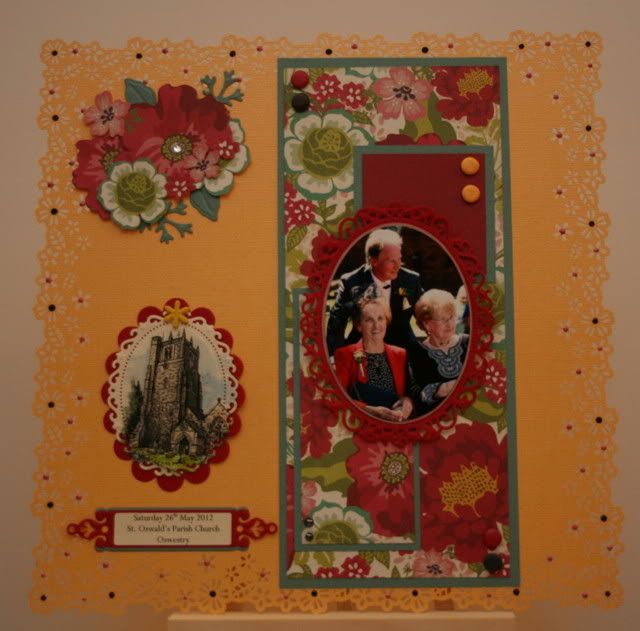 Thanks for looking.